Craft preparations designed for your business
A line of preparations dedicated to Restaurants and Catering.
Fish dishes for quick snacks, lunch break and new opportunities for consumption such as aperitifs and finger food.
Finger food and fish dishes, to the most authentic Sicilian tradition with frozen artisanal preparations serve at every event.
The ALLICCA MUSTAZZI Bistro line is designed for small restaurants and bars. Dishes designed for quick snacks, such as lunch, aperitifs and quick occasions for consumption.
Fish burgers in four appetizing variants, a great alternative to meat, without give up taste, to be seasoned and served as you like.
Delicious handmade fish dishes, ready in 20 minutes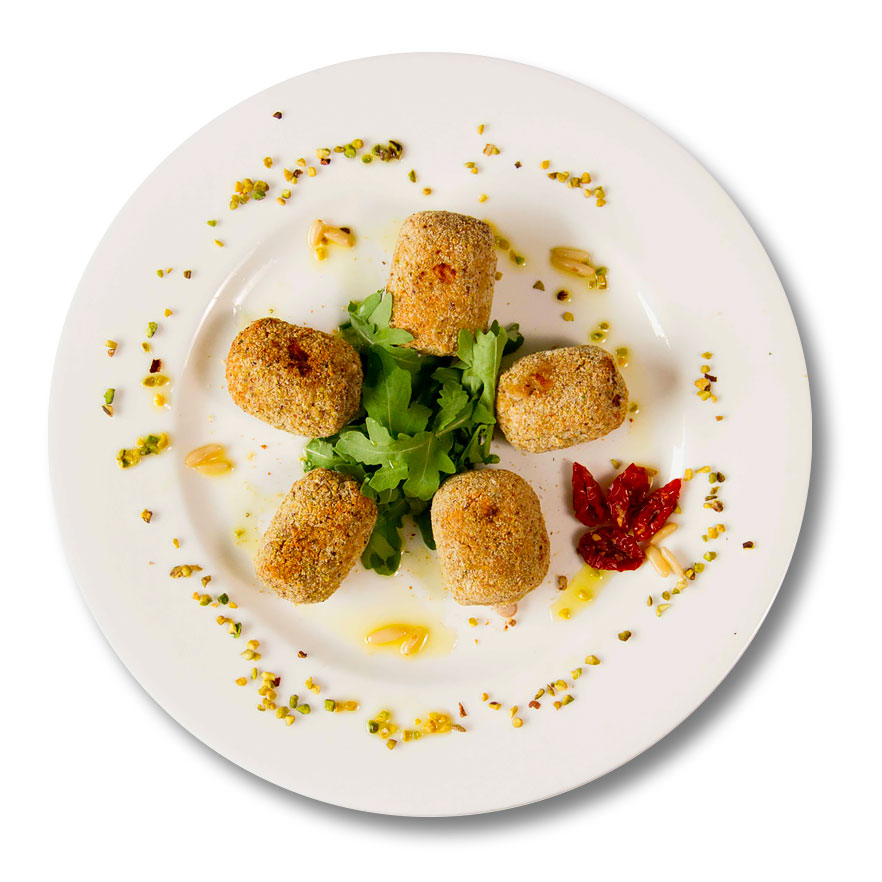 100% Hand Made in Sicily Quality
Allicca Mustazzi is the new brand of frozen artisanal fish preparations, a project born from the ALMAR experience, which for over 50 years is a leader in the processing of fish, both fresh and frozen.
All stages of processing take place in Sicily, with the aim of giving priority to local excellence and typicality, from ingredients to raw materials, such as the trout of Palazzolo Acreide, an example of high quality and freshness of fish.
"A quick fish dish is the winning proposal for my business."
Allicca Mustazzi is ready in 20 minutes.
The ideal proposal for a fish lunch that combines quality with speed.
We will process your order in few times, the product will be delivered frozen in thermal boxes of 3kg.
Come and pick up a free sample
Fill out the form and we will contact and invite you to the company to show our working methods.