Handmade quality prepared products
In our prepared products, we use few simple ingredients: quality, passion and experience.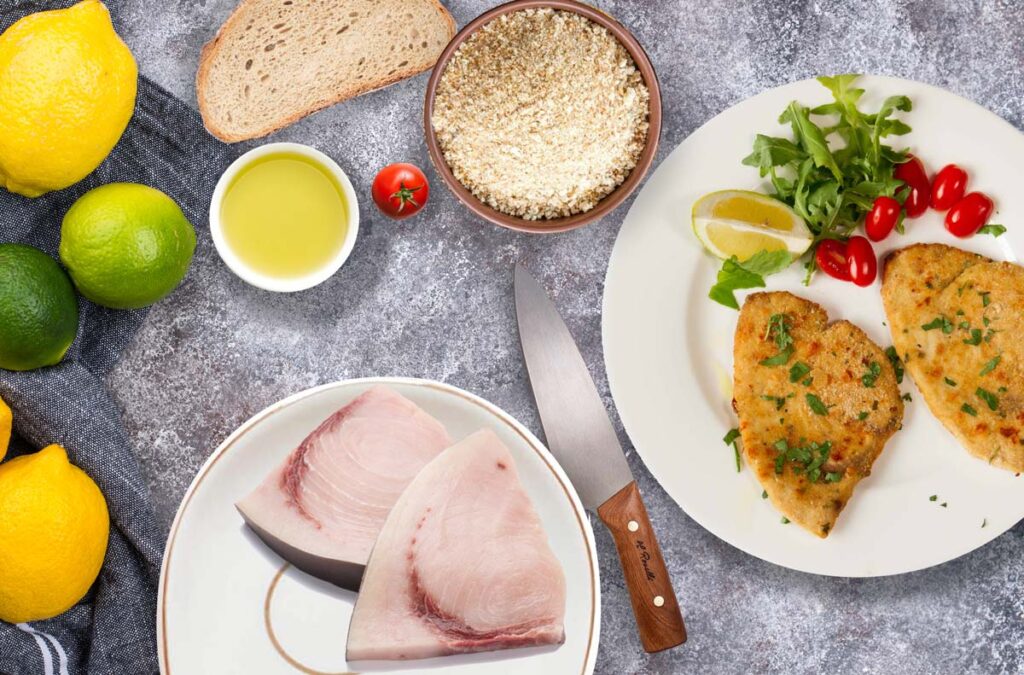 We would like to bring the Sicilian tradition to your table, with fish preparations handcrafted by expert hands. That's why we always look for quality in few ingredients to create our recipes. We use only breadcrumbs, extra virgin olive oil and Sicilian DOP cheeses, such as Ragusano or Provola from Nebrodi.
Cold, a valuable ingredient
The freezing of fresh food at -40°C happens very quickly to keep intact the organoleptic and nutritional properties of the fish, even for a long time.
The rapid freezing of the food, moreover, is an ally in the kitchen, for those who have counted minutes, for those who do not want to put themselves on the stove to cook and for those who immediately want ready long processing dishes.
ALLICCA MUSTAZZI® is a brand born from the experience of those who trade and work fish for 50 years. For the preparations is used first-rate catch, thanks to the consolidated relationship with local fishing vessels and the whole Mediterranean.
This is complemented by the fresh farm, such as the trout from Palazzolo Acreide and the fresh salmon of northern Europe.
Handcrafted Preparations
All the processing phases take place in Sicily in temperature-controlled laboratories, a slow and artisan preparation made by expert hands, combining tradition with Sicilian excellence, from ingredients to quality fish.
Quality Ingredients
Prepared according to the authentic Sicilian tradition, recipes enhanced by a few quality ingredients, such as breadcrumbs, extra virgin olive oil and Sicilian DOP cheeses such as Ragusano or Provola from Nebrodi.
Selected Fish
The fish supply chain starts from the relationship with local fishermen, always giving priority to Mediterranean fish.
We follow every stage of processing and transport of fish, from Sicilian freshwater fish farms (such as Palazzolo Acreide trout), to deliveries of salmon directly from northern Europe, up to the processing in preparations and the cold chain.